Are you a cosmetics or beauty skincare brand trying to stand out in an oversaturated market? If so, you're not alone. The beauty industry has become incredibly competitive and many brands are vying for consumer attention.
Established mega-brands like Estée Lauder, L'Oréal and Ulta have been joined in recent years by celebrity brands from Rihanna, Jessica Alba, Gwyneth Paltrow and many others. Meanwhile, countless startups and independents like Urban Decay and ColourPop are filling in what few gaps remain in the marketplace.
Standing out in an environment like this grows more difficult by the day. What's a beauty, cosmetic or skincare brand to do? The short answer is "marketing" and the more specific answer is "social media."
Buyers of beauty, skincare and cosmetics products are more closely attuned to social media than those of nearly any other consumer product category. If you want your brand to stand out from the crowd, social media is the place to start. Here are three key focus areas to consider.
Social Media Marketing in Beauty, Skincare and Cosmetics
1: User-Generated Content
The prevalence of user-generated content is one of the things that separates online marketing from traditional brick-and-mortar retailing. Customer reviews, for example, are a vitally important component of the modern marketing mix.
Research shows that 91% of 18 to 34-year-old consumers trust online reviews as much as personal recommendations. Not coincidentally, this is a prime demographic for all forms of health and beauty products. Your first step in building awareness for a beauty brand should be to invite, capture and report authentic reviews from users of your products.
Influencers are another critical avenue. So critical, in fact, that the term "skinfluencer" has been coined to describe this social media niche. Skincare fans want to know what these trusted individuals are saying about specific beauty and cosmetic products. Many prominent skinfluencers are licensed dermatologists so their advice carries significant credibility. You can put this credibility to work for your brand by engaging with recognized skinfluencers and putting your products in front of them. One glowing review from a prominent skinfluencer can change the trajectory of an entire beauty brand.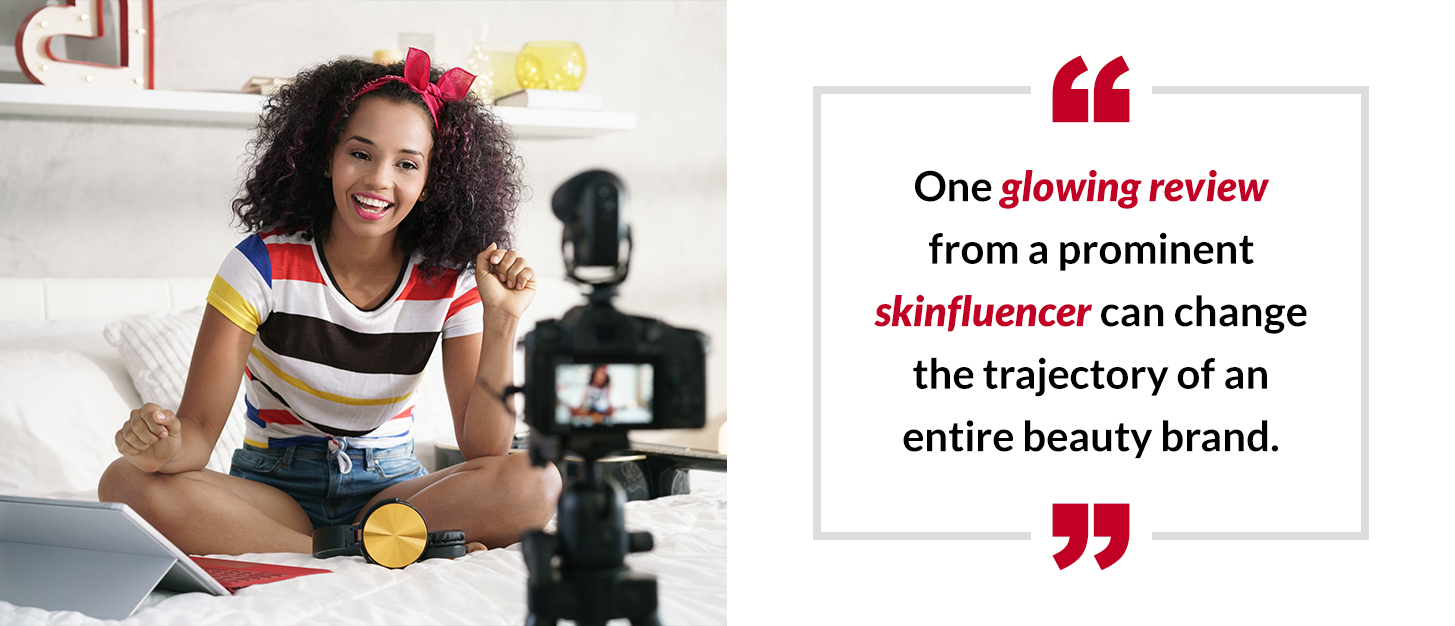 2: Storytelling Opportunities
In 2020, Cosmetics & Toiletries wrote about the scientifically established connection between emotion and cosmetics. By improving the consumer's perception of their own beauty, a skincare product can measurably impact the consumer's emotions.
Beauty product marketing, therefore, is about so much more than retinol, hyaluronic acid and the other ingredients in the bottle. There's a story behind what those ingredients are doing for the user's skin and social media is the ideal medium for tapping into the emotion of that story. Whether it's a blog, candid video or some other form of content, seek ways to promote storytelling by users and skinfluencers via social media.
Don't forget, there may also be a compelling story behind the brand itself. The organic nature of your ingredients. The sustainability of your packaging. The free-trade practices of your sourcing. The humble origins of your company. Whatever it may be, identify your unique brand story and use social media to tell it. As the saying goes, everyone loves a good story.
3: Brand Consistency
According to Thomson Reuters and Interbrand, 75% of the value of the average corporation is tied up in intangible aspects of the brand. Great brands, in turn, are almost always noteworthy for their consistency. Coca-Cola's logo has changed very little in the last 130 years. An Apple store's environment reflects the sleekness of the products. The question "what's in your wallet?" likely brings a certain brand to mind.
Consistency helped make these brands great and that unwavering commitment to consistency applies to social media as well. It doesn't matter that it's a virtual world. Even subtle variations in your logo, signature colors or messaging tone on social media will dilute the power of your brand.
The solution is to think holistically about your brand. The same consistent aesthetics that infuse your signage, retail displays and product packaging should permeate your social media presence as well. That consistency will help build trust in the life-enhancing attributes of your product. In the end, that's what beauty products are all about.
Taylor: Labels and Packaging for Beauty Products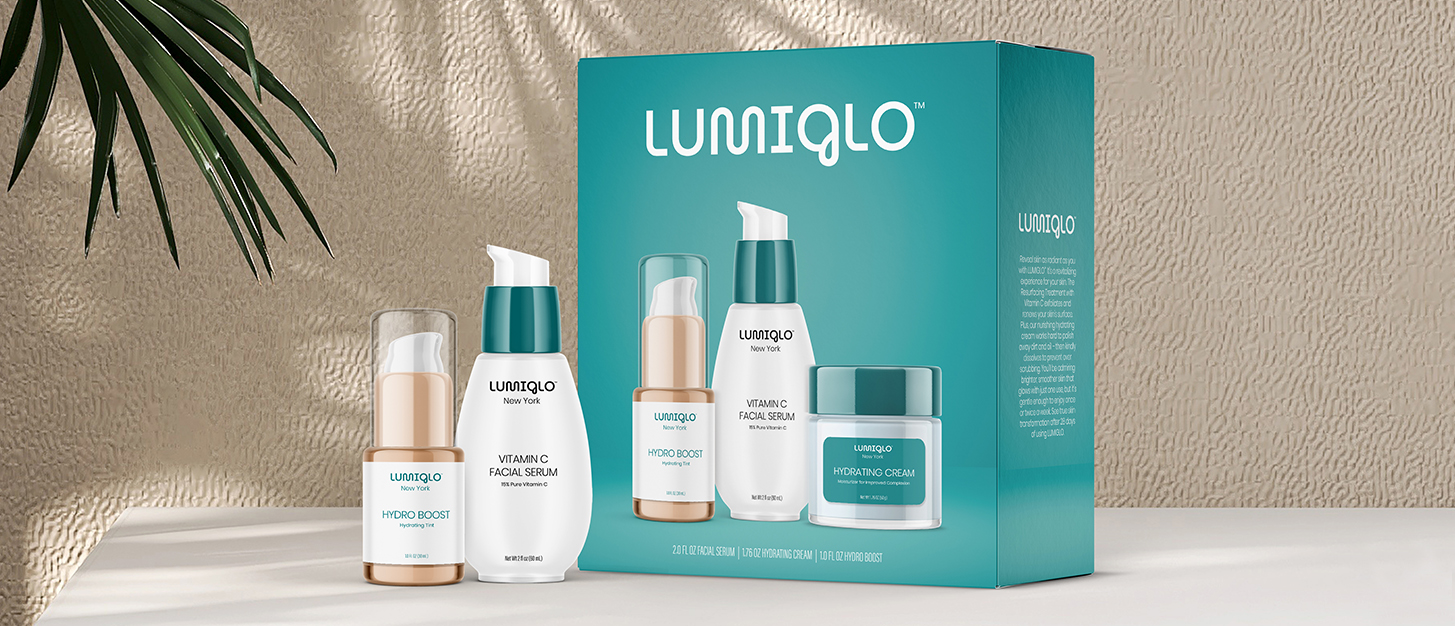 Taylor is a trusted provider of labels and packaging solutions for consumer packaged goods manufacturers nationwide – including many in the health and beauty category. Our unwavering attention builds brand recognition in a competitively charged industry that's focused on aesthetics.
Everything you might need to bring your skincare and cosmetics products to market can be sourced from Taylor including:
Want to increase your brand's visibility in a crowded beauty products marketplace? Contact Taylor to learn more about our many labeling and packaging capabilities.