Durable labels often escape notice but they are nearly everywhere. Stuck to the bottom of your desk chair. Under the hood of your car. On the side of your lawnmower. Attached to nearly every electrical device you own.
When the numbers are tallied, it's clear that
durable industrial labels are a quiet giant in the manufacturing sector. Already a
$24 billion industry
, market analysts project a 5.19% CAGR over the next five years and $31 billion of industrial label sales by 2028. That's a lot of labels – and a lot of opportunities for waste, risk and inefficiency when managed incorrectly.
The importance of doing labels right
Taylor Labeling Solutions wanted to better understand how strategic sourcing and operations leaders are using, thinking about and evolving their use of labels. We commissioned an independent research firm to survey 500 sourcing and operations leaders to learn what's now and what's next for labeling. Four findings stood out in our analysis.
1: Labels are vital to the customer experience
Key takeaway: The ultimate purpose of any durable label is to make a given product safer and more effective when used by the end consumer or other stakeholders. This is the very definition of "customer experience." It's also the reason why so many sourcing and operations leaders consider labeling to be of strategic importance to their brand.
2: Labeling risks are real and varied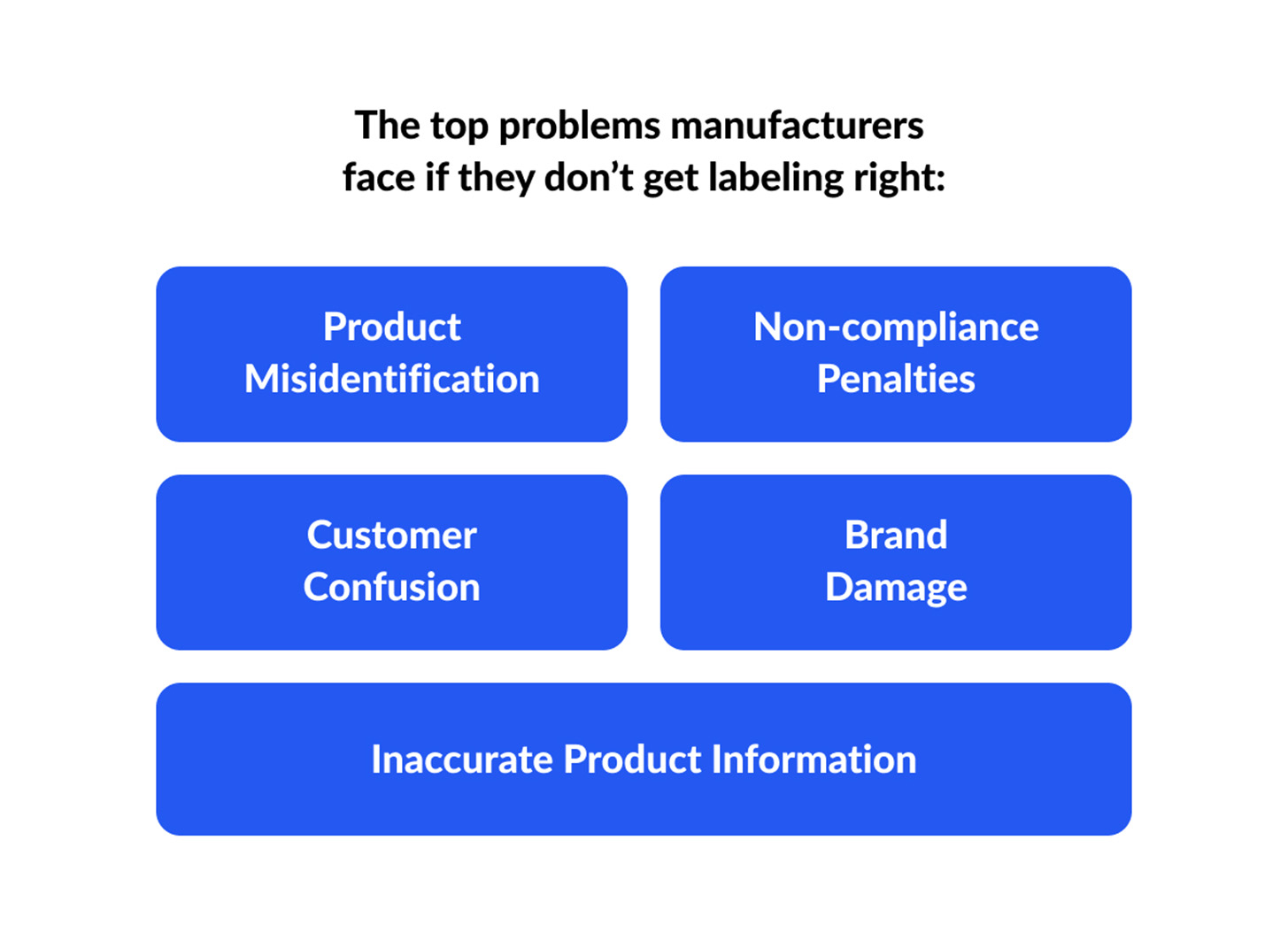 Key takeaway: Think of the durable label examples (furniture, automobiles, power equipment, electronics) noted above. Bad things inevitably happen when labels fail or are misapplied in these types of categories. In fact, when it comes to protecting brand image and market share, the label that's attached to a product can sometimes be as important as the product itself.
3: Label program assessments are effective

Key takeaway:

Labels are often subject to "that's the way we've always done it" thinking by
consumer product
manufacturers. However, a high majority of sourcing and operations leaders now see the value of periodically inviting an outside party to assess their label programs. Are better
substrate
,
adhesive
and
lamination
options now available? Is there a more efficient way to manage our label supply chain? Could a different label construction streamline our manufacturing process? These types of questions are at the heart of a well-designed label program assessment methodology.
4: Assessments and optimization belong together

Key takeaway: Label programs are most effective when the vendor partner combines materials and manufacturing expertise, marketplace knowledge and an ability to apply this knowledge on behalf of the customer. Operations leaders agree; to get the most out of a label assessment process, work with a durable label provider who has the capabilities in-house to make recommendations and then implement those changes after the fact.
These are just a few of the findings captured by this Taylor survey.
The margin of error for this study is +/-5% at the 95% confidence level for each audience.
MAP3: The Taylor Label Assessment Process
Taylor
is a leading provider of
durable labels
to manufacturers
throughout North America
, including Mexico. We recently opened a state-of-the-art
label manufacturing facility in Monterrey, Mexico
, that "mirrors" the capabilities of Taylor's label production plants in the U.S. Taylor is also renowned for its in-house materials science expertise and industry-leading digital production technology, enabling us to specialize in the types of consultative assessments described in this blog.
However, two things set Taylor apart in the industry. The first is the sheer range of critical certifications that Taylor holds. All of our label plants are ISO 9001:2015 certified while the Monterrey plant is certified to IATF 16949. Taylor facilities producing durable labels are certified to UL's durability standards and our label team possesses regulatory expertise ranging from REACH, RoHS and PFAS to CPSIA, California Prop 65 and more.
·
It begins with gathering data about your current printed parts environment, performance requirements, compliance requirements, supply chain challenges and more.
·
Taylor's label engineers then conduct an on-site assessment of your facility and how the label materials are used. This includes an analysis of the production floor utilizing Lean Six Sigma methodology.
·
Our technical team uses this information to create a detailed assessment of the cost, performance and process opportunities that are apparent in your current label program.
·
All of the above is summarized in a formal cost savings report that details the opportunities available, the recommended method of capitalizing on that opportunity and the project hard-dollar impact of making a change.