NORTH MANKATO, MINN. (May 30, 2023) – Wilmer, a Navitor, Inc., company, has reached an agreement to acquire certain assets of Printco Incorporated. Headquartered in Omro, Wisc., Printco is a wholesale trade printer known for medical prescription forms, business forms, envelopes, mailers and other printed materials.
"We're excited to welcome Printco's many loyal distributors to the Wilmer family," says Joel Wynne, sales and marketing director for Wilmer. "Printco's product line overlaps perfectly with Wilmer's so it's an ideal fit." Wilmer is also bringing in key members of the Printco team to ensure continuity for distributors long-term. "Our newest distributors will enjoy the same high-quality service as before but gain access to an even larger product assortment going forward," adds Wynne.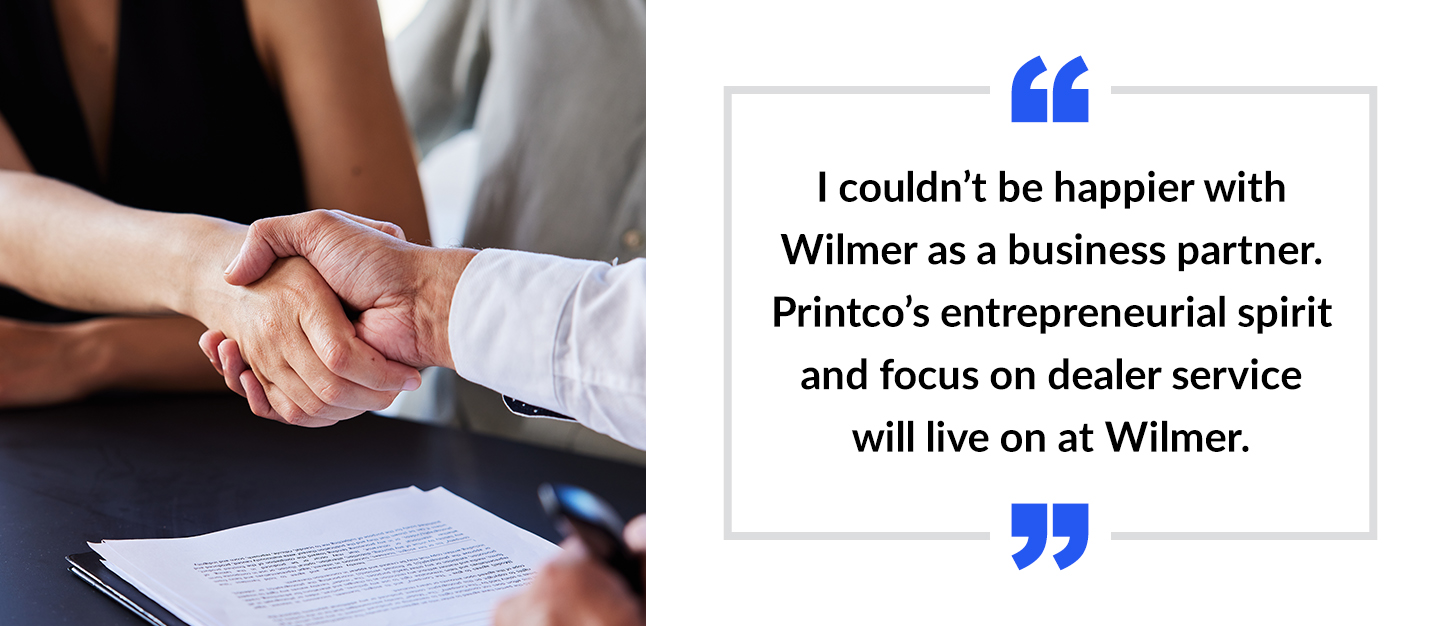 While the business becomes part of Wilmer, it will remain family owned under the Navitor umbrella. "For 65 years, Printco has taken great pride in providing exceptional service and products to our distributors," says Phil Sperling, owner and president of Printco Incorporated. "I couldn't be happier with Wilmer as a business partner. Printco's entrepreneurial spirit and focus on dealer service will live on at Wilmer."
About Navitor
Navitor, Inc., part of Taylor Corporation, is a leader in wholesale personalized printing. We are a growing community of experts in printing, design, marketing, communications and personalization, striving to create new opportunities for our members. For more information, visit us at www.navitor.com.