The Advertising Specialty Institute, an icon of the promotional marketing industry, is renowned for its in-depth research on all things promo. Their recent
2023 ASI Ad Impressions Study
includes some impressive data on the effectiveness of promo marketing.
Promo products continue to be U.S. consumers' favorite form of advertising, ranking ahead of radio, television and the Internet.
Consumers are 2.5x more likely to think positively about tangible branded products than ads and promo products are kept an average of seven months.
Promo is still cost-effective
Over the life of the product, branded promo items like pens and tote bags have a cost per impression of as little as 1/10 of a cent.
However, as social responsibility and ESG strategies take center stage in corporate America, it's also important to consider the sustainability factor:
What types of things are being done to make promo marketing more sustainable?
Changing Consumer Preferences
Marketers nationwide are working on this and for good reason. Survey after survey finds that consumers take sustainability seriously and expect their favorite brands to do likewise:
·
First Insight
found that 90% of Gen X consumers are willing to pay 10% more for sustainable products.
·
Harvard Business Review
reported that 65% of consumers want to buy purpose-driven brands that advocate sustainability.
There is good news in this for the promotional marketing industry. Promo is indeed sustainable – if it's done right. This blog will explore four ways that marketers can raise the sustainability factor of any promotional marketing campaign.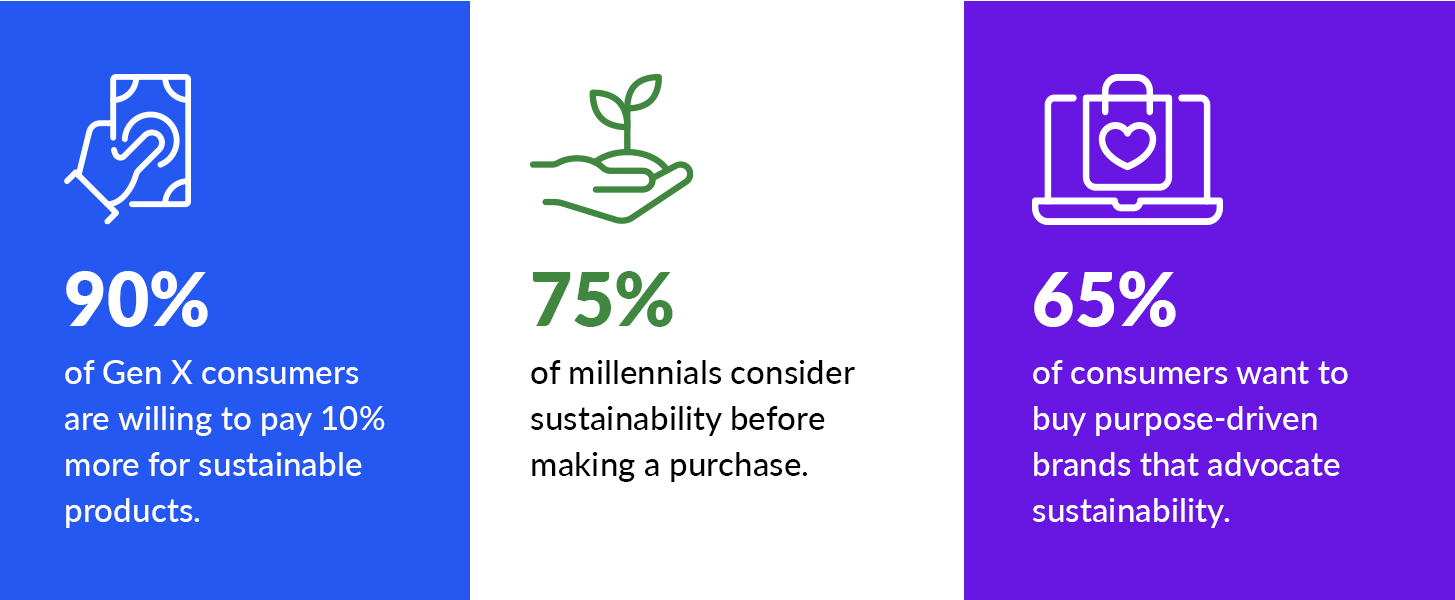 4 Ways to Make Promo Marketing Sustainable
1: Use sustainable sourcing partners
As you read this, promotional products are being created all over the world by countless manufacturers. However, there is a big difference in how those products are conceived and brought to market. A fast-growing community of promo suppliers is making "sustainable promo" a top priority. For example:
· Taylor sources and works with suppliers to offer hundreds of sustainable gift options.
· One of our suppliers makes reusable, environmentally conscious drinkware from abundant, non-petroleum materials.
· Another supplier that we use creates products from waste materials like ocean plastic, wheat straw, coffee grounds and sugarcane stalks.
2: Focus on sustainable product design
The "reduce, reuse, recycle" mantra applies to promotional marketing. By considering how – and how long – a promo item is likely to be used, you can dramatically increase the sustainability level of your promo marketing program.
· Emphasize durable, reusable products with long useful lives. Items like insulated water bottles are often used for years on end.
· Following the examples above, look for products that are made from recycled raw materials.
· Select products that will be easily recycled after they are used.
3: Let the consumer pick the product
Even when a promo item is sustainably designed and sourced, it's less likely to be used long-term if it's a bad "fit" to begin with. Whenever possible, give the recipient a variety of products to choose from. If apparel is involved, be sure to let them select their preferred size and color. Doing so increases the perceived value of the item and the likely useful life.
Virtual pop-up stores, such as Taylor's Vopz™ platform, are the ideal way to do this. Consumers get a B2C-like shopping experience while you raise the sustainability profile of your promo program.
4: Try something different
The goal behind promotional marketing is to engage the customer on a deeper level and create a long-lasting brand impression. There are ways to do this that do not involve the distribution of physical products.
Taylor's own Gift2Give™ program is one example. Gift2Give turns the promo experience inside out and puts the event-goer in control of the interaction. Here's how it works:
· An event patron receives a paper donation card imprinted with a URL and QR code.
· The QR code sends the patron to a donation microsite showing the company brand name and a donation amount.
· The microsite captures the patron's name and contact information.
· The patron then chooses from a list of charitable causes to which the company can donate.
· A thank-you message appears, a confirmation email is sent to the patron, and their contact information is captured in a marketing database.
Early tests of Gift2Give have been very positive with more than 80% of trade show booth visitors choosing to scan the QR code and participate.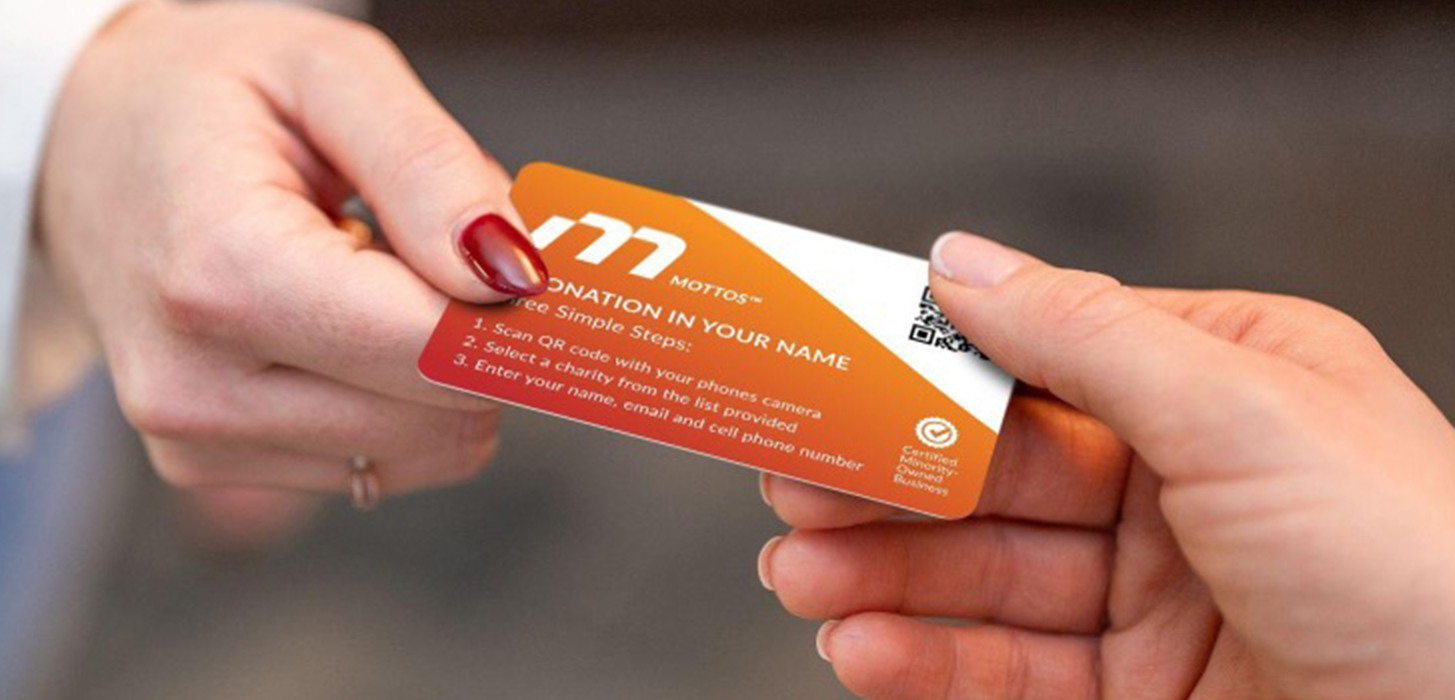 Taylor: Making Promo More Sustainable
Sustainable sourcing, smart product design, virtual pop-up stores and promotional marketing innovations like those described above are examples of how Taylor is working to drive greater sustainability in promo. See for yourself how sustainable a
promotional marketing
program can be.
Contact a Taylor representative
to learn more.