Taylor Corporation has announced the installation of a new hybrid printing press that advances the state of the art in the manufacturing of product identification and decoration labels.
Taylor's newest hybrid digital + flexo printing press is a 12-color design that combines four flexographic and eight digital print stations. The press has a rapid "non-stop" digital architecture that eliminates the need for time-consuming and expensive job changeover tasks such as plate and ink changes. Taylor's latest investment will benefit customers seeking high-quality pressure sensitive labels for product identification and decoration on a wide range of items.
"The hybrid press is special because it combines the best of both digital and conventional printing processes," says Joe Klenke, president of Taylor's Labeling Solutions Group. "This press represents the next phase in our multiyear digital migration strategy to better serve our customers and adds to our growing fleet of digital label presses in the U.S. and Mexico," adds Klenke. "The digital component helps brand owners manage seasonal, regional and campaign-specific design strategies and makes complex, multiple-SKU orders much more cost-effective for our customers."
Taylor's new press is one of the widest hybrid label presses in the world. "At 21 inches wide, this hybrid press moves our digital label capability into medium- to long-run jobs and allows us to migrate more of our customers' label print jobs to digital production. The color consistency label to label and job to job is unbeatable," says John Harden, director of Taylor Labeling Solutions. "Likewise, the high-speed 21-inch-wide design will accelerate production and get customers to market faster with greater design agility while reducing their total cost."
The new hybrid press is part of a larger $18.8 million investment in Taylor's Radcliff, Ky., facility — an investment that is expected to have a positive impact on the surrounding community as well. "Radcliff's experienced workforce and proximity to major U.S. markets makes it an ideal place to grow our digital capabilities in product labels," notes John Maxian, director of operations for Taylor Labeling Solutions. "In addition to this new printing press technology, we're adding 30,000 square feet of space to the Radcliff plant and expect to create another 28 high-quality job opportunities. We're eager to add to the Taylor team and Radcliff is the perfect place to do it."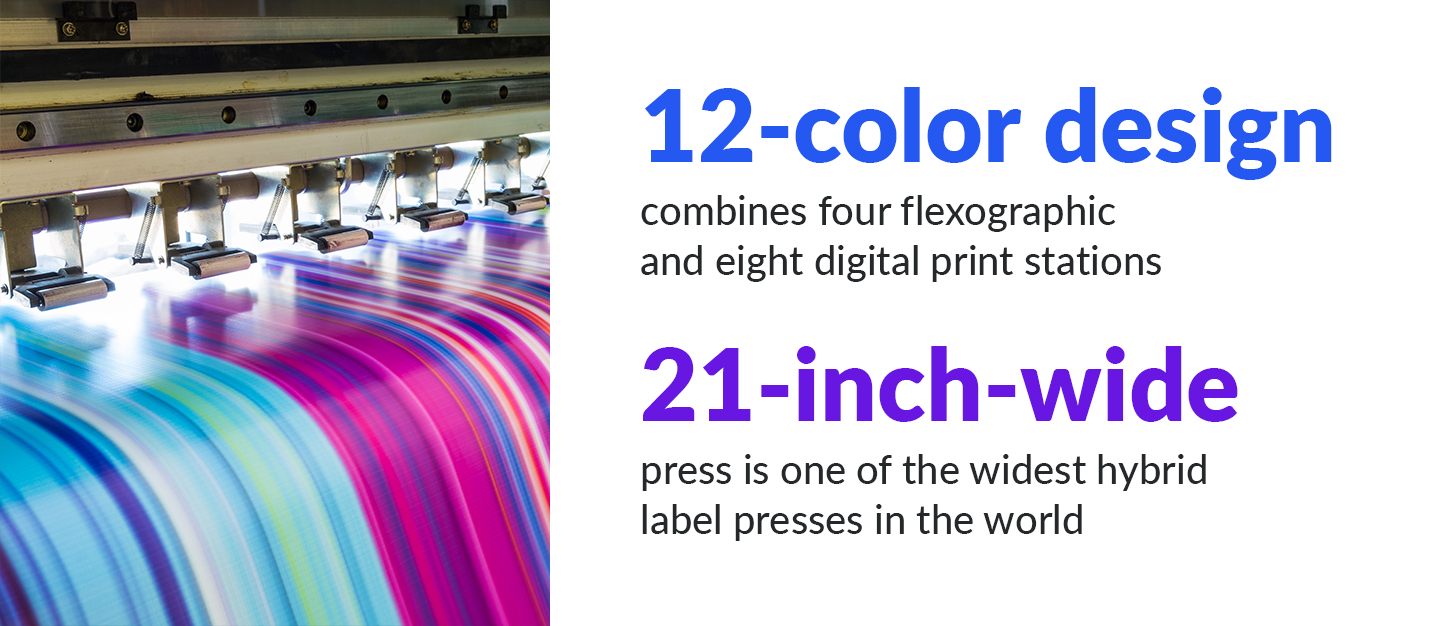 About Taylor
Taylor is among the top five graphic communications companies in North America. Headquartered in North Mankato, Minn., we are a team of more than 10,000 client-driven experts with operations spanning 32 states and eight countries. We use deep industry knowledge to strengthen your customer's brand experience, enhance business efficiency and improve bottom-line profitability.